Home
Main content starts here, tab to start navigating
반갑습니다! 감사합니다!
We are back with
indoor and outdoor seating!!!!
Order Online
Slide 1 of 11
Slide 2 of 11
Slide 3 of 11
Slide 4 of 11
Slide 5 of 11
Slide 6 of 11
Slide 7 of 11
Slide 8 of 11
Slide 9 of 11
Slide 10 of 11
Slide 11 of 11
About Us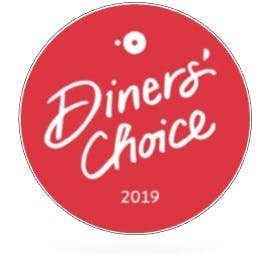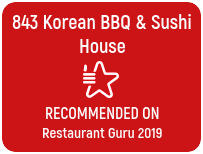 https://www.restaurantguru.com/843-Korean-BBQ-and-Sushi-House-Charleston
We are here to introduce and provide authentic Korean cuisine
and family-style dining experience to the community.
We create all of our dishes with only the best and freshest ingredients
and serve with professional knowledge of our menus
We try to assist our guests to be able to approach Korean food
and culture even if it is their very first experience.
We are here to stay and we hope that we will be able to reach each member of our community.
"Korean food is the healing and well-being dishes
with the balance of all ingredients"
843 Korean BBQ and Sushi House EST. 2016
REVIEWS
<as of February 2021>
Google 4.5 (1370)
OpenTable 4.7 (249)
Yelp 4.0 (270)
DoorDash 4.8 (107)
Facebook 4.7 (293)
UberEats 4.7 (54)
Safest Restaurant to eat in Charleston area on Post and Courier
https://www.postandcourier.com/blog/raskin_around/these-9-restaurants-are-the-safest-places-to-eat-in-charleston-area-our-food-critic/article_1ad84f7a-f386-11ea-9926-5fef8797c70e.html
Diner's Choice Top 10 in 2019

Best Asian restaurant in Charleston Award 2019 by City Paper
Recommended restaurant in the area Award on Restaurant Guru 2019
https://www.restaurantguru.com/843-Korean-BBQ-and-Sushi-House-Charleston
People love us on Yelp Award 2019
Private Events
Host your own private event at 843 Korean BBQ. Click below to learn more and inquire now.
Private Events
Shop
Click below to visit our Shop or purchase a Gift Card to spread the love of 843 Korean BBQ.